S1E6 - Best Quality: His Wiggles
8 months ago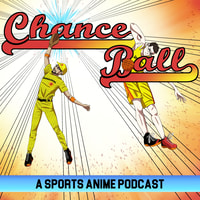 Are you prepared to spend a week away with your best bros? What if I told you there was also another horde of teenagers staying somewhere nearby, and they were cats? Would this bring back fond memories of your high school gym? Keep the air going to your bones, or whatever. Do not be afraid of the demons that haunt the hallways. This is "Volleyball Unlimited."
oh also kay joined us for this one. thanks kay
Currently watching: Haikyuu!! Season 1, episodes 11-12
Send questions in to @youlovetohearit on Twitter!
Join our Discord Here
Our Patreon page: https://www.patreon.com/postgameofthrones